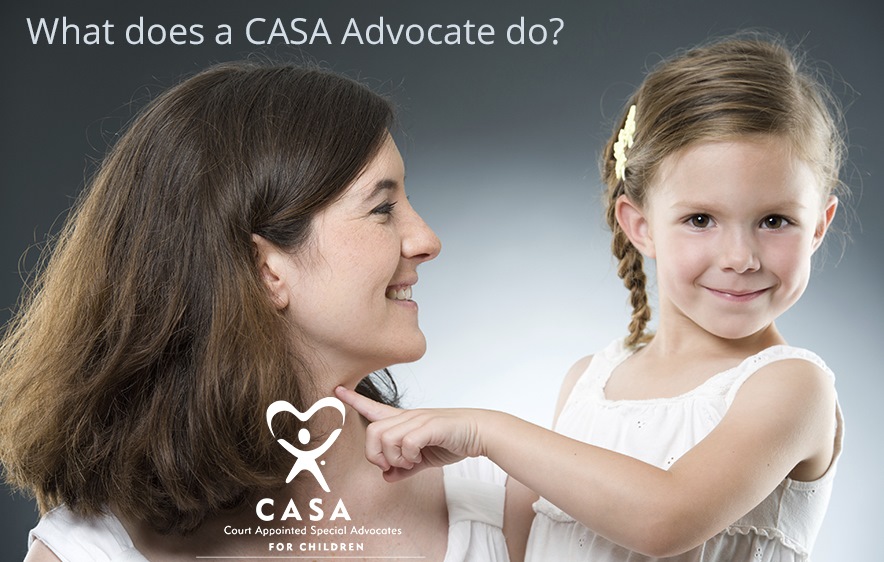 CASA of Forsyth County relies on community volunteers to advocate on behalf of child victims of abuse and neglect.  Our CASA staff provides training and support for our volunteers but YOU are the child's advocate! YOU are their VOICE!
CASA volunteers come from all walks, stages and ages of life! It is not necessary for you to have a legal or social work background, only a heart for serving children who have been abused or neglected by their caregivers.  
---
Basic Requirements to become a CASA:
you must complete an application and submit it to CASA; 
you must complete an interview with CASA staff members prior to beginning training; 
you must be 21 years of age or older; 
you must have a valid US driver's license and provide proof of automobile insurance;
you must pass both FBI and GA criminal background checks;
you must complete a total of 30 hours of combined classroom and online training provided by CASA;
you must participate in a minimum of 10 hours of courtroom observation;
you need to make an 18-24 month commitment once appointed to a case;
and you need to maintain 12 hours of continuing education credits annually after beginning CASA work.

---
Consider volunteering to be a CASA especially if you answer in the affirmative to the following questions: 
 Do you handle new and unfamiliar environments and situations well?
 Are you able to voice your opinion even if it differs from other's opinions in a public setting?
 Are you able to work independently?
 Are you able to withhold judgment on someone who may have abused or mistreated their child?  
 Can you advocate for the return of the child to their biological parents if the parents have completed requirements for the child's return?
 Are you able to track appointments and coordinate your schedule to attend meetings and court hearings without reminders?
If you answered "yes" to these questions, you might be just the person we are looking for! This is a great time to consider becoming a CASA.  We provide the training and support you throughout your advocacy efforts. 
---
CASA volunteers are ordinary people who do extraordinary things for our community's most vulnerable children.The number of children in foster care is increasing, requiring us to recruit additional volunteers.  Fill out the CASA volunteer application if you are ready to help!
Not quite ready to fill out the application but have more questions? Click HERE for more information about what role a CASA plays in a child's life or feel free to call our CASA office at (770)886-4082. We are passionate about providing the foster children we serve with a VOICE and we'd love to speak with you more about this volunteer opportunity.