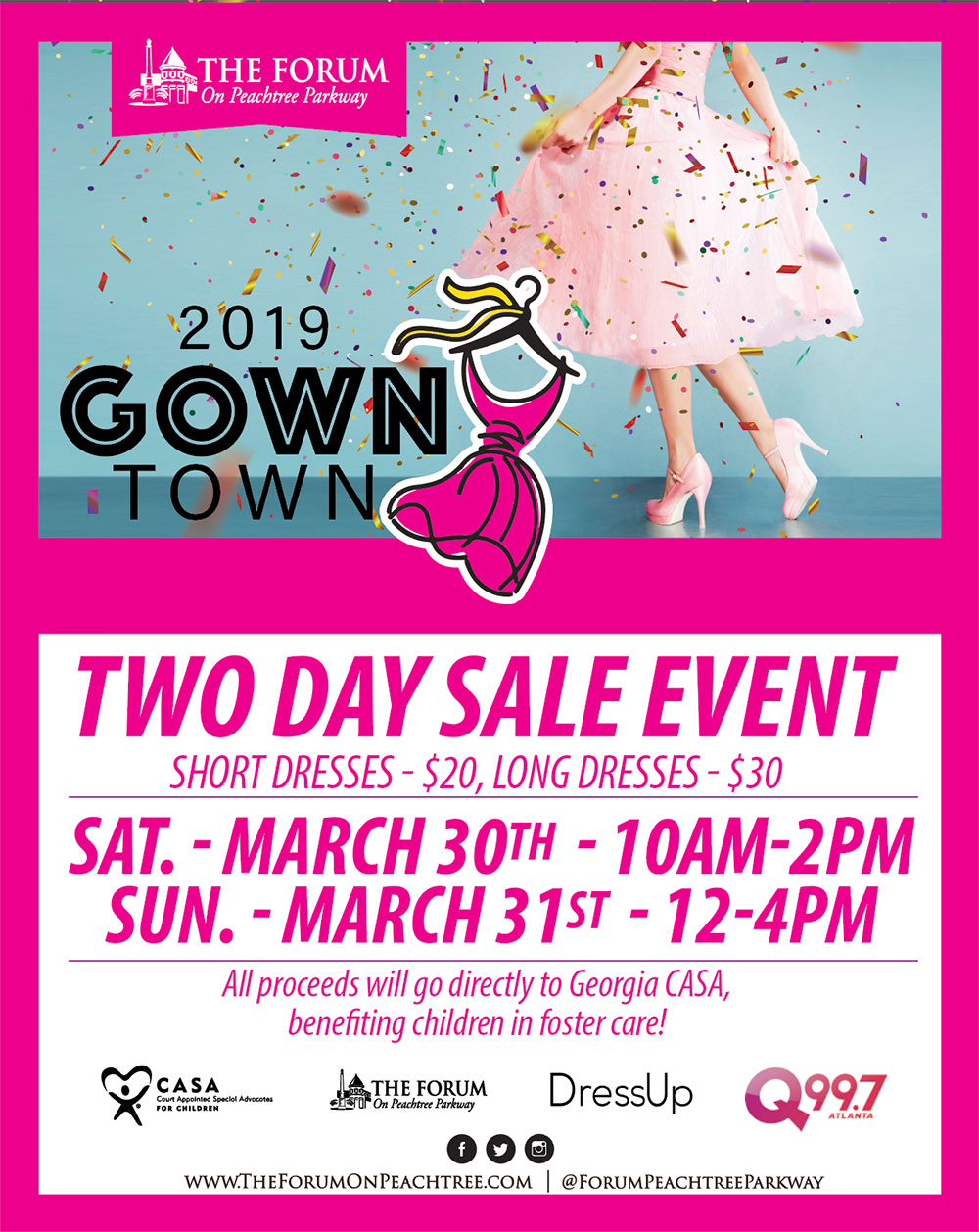 Join us for the 2019 Gown Town event at The Forum, Peachtree Corners, over the weekend of March 30 and 31!  
Do you have a gently worn dress or dresses taking up room in your closet?  Please consider dropping your dresses off at any DressUP location. DressUP stores are all across metro Atlanta including The Collections Forsyth, Suwanee and The Forum.  You will receive a 20% coupon from DressUP!  
Short dresses will cost $20.00 and long dresses will be $30.00 at Gown Town!  There will be an assortment of dresses and gowns for all ages, not just prom-goers!  All proceeds will go to CASA and the foster care children we serve! 
Thank you to Q99.7, The Forum and DressUP for their support of 2019 Gown Town and the foster children served by CASA of Forsyth County!