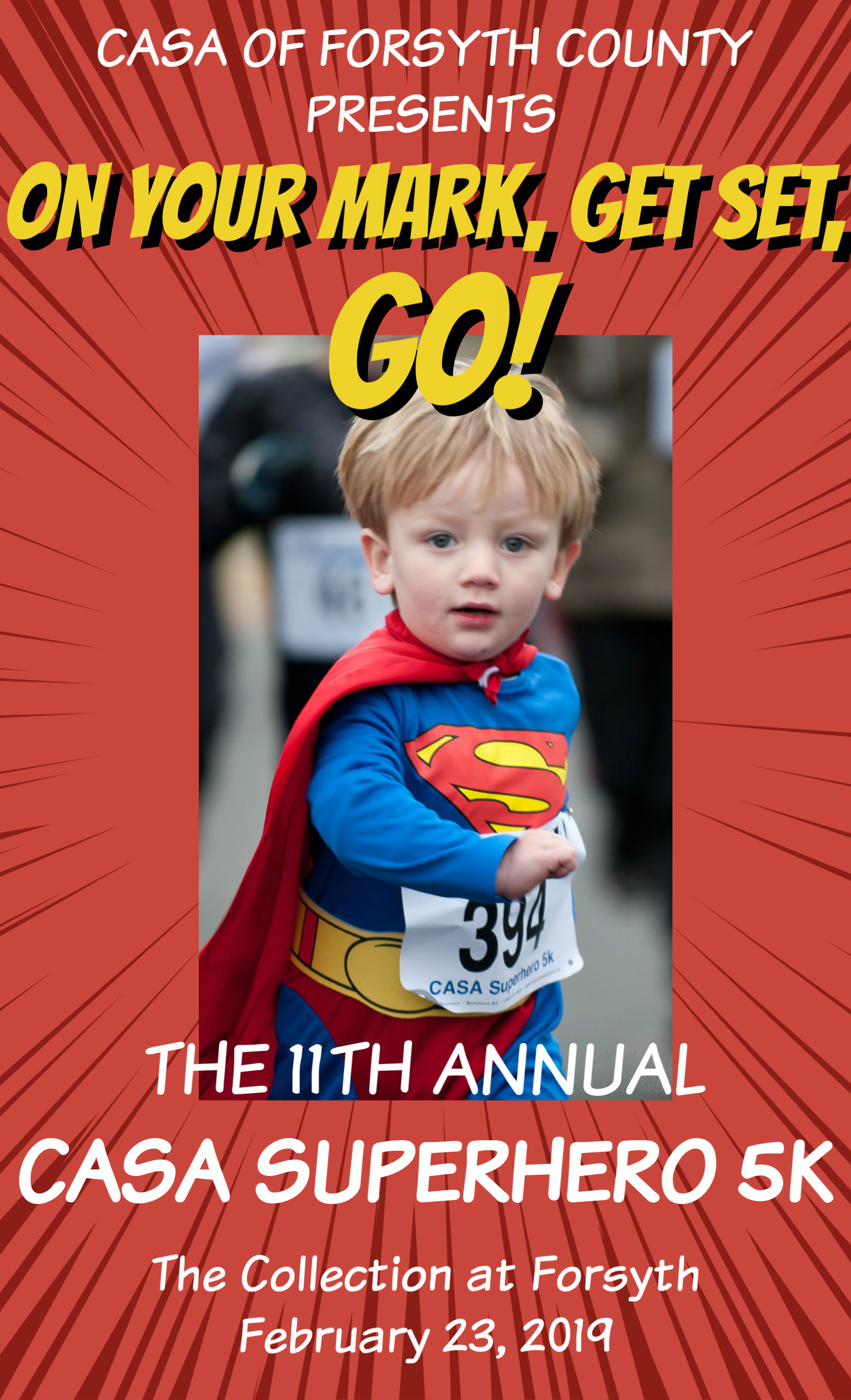 Mark your calendars! The 2019 CASA Superhero Run will be held on Saturday, February 23rd, 2019 at The Collections-Forsyth.  Race start time is 8:30 at Academy Sports parking lot.
Registration is NOW OPEN! Click here to register with the race organizer FiveStarNTP  or ACTIVE
Tune in next week to the same bat-time and bat-channel (aka this CASA website) as more details will be coming in the near future!
Interested in learning more about how YOU or your company can be a SPONSOR for the CASA Superhero Run?  Contact our Executive Director, Paula Malmfeldt, at 770-886-4082 or pdmalmfeldt@forsythco.com.

Thank you to our 2018 sponsors and participants who helped make this year's CASA Superhero Run a HUGE success!   We thank you!  The foster children we serve thank you!