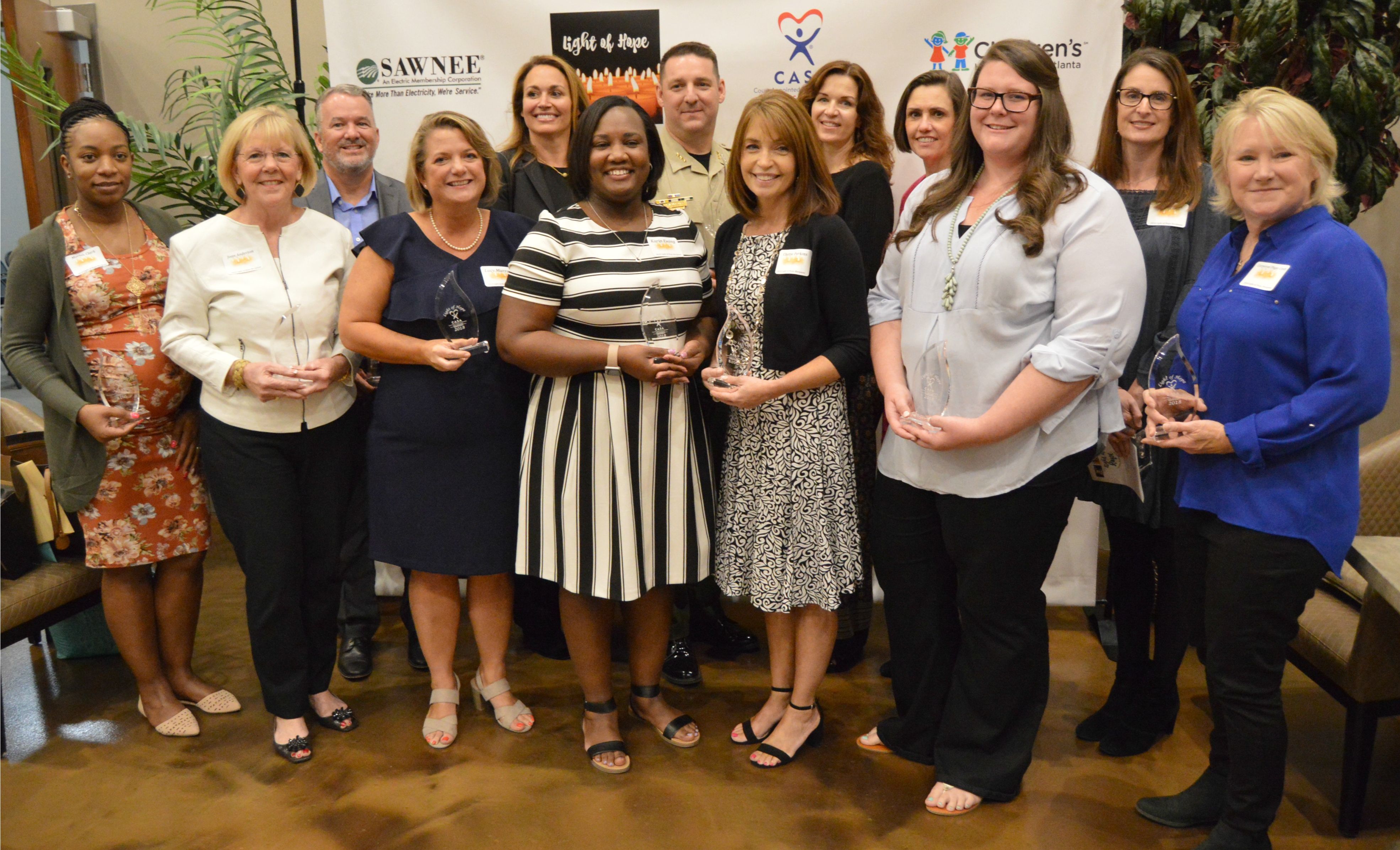 2018 Light of Hope
---
The 2018 Light of Hope Awards Celebration, held on Wednesday, April 25th, was a fantastic evening honoring those  who have been "lights of hope" to children and youth in our community.  The annual Light of Hope Celebration raises awareness about the critical role our local citizens have in supporting, nurturing and celebrating the children in Forsyth County. CASA believes it takes a community effort to protect children.  Over 200 people were in attendance including many former Light of Hope recipients. 
CASA is humbled and honored to recognize the following citizens as 2018 Light of Hope recipients: 
Joan Anderton
Dr. Jeffrey Bearden
Corporal Page Cash
Mariah Clark
Karin Ewing
Cindy Morris
Lucy Murray
Penny Penn
Cherie Perkins
Tracey Smith
Sheriff Ron Freeman, along with the Forsyth County Sheriff's Department, was awarded the 2018 W. Everett Bennett Community Award
Stephanie Mau and Caitlin Ryan, CASA volunteer advocates, were each awarded the Voice of Hope for their outstanding work advocating on behalf of children
Sandra Stanley delivered the keynote address at the Light of Hope Ceremony. Mrs. Stanley devotes much of her time to foster care initiatives including Fostering Together through Northpoint Ministries.  Ashley Baer and Lisa Bennett also contributed their time and spoke to the crowd about their foster care experiences.  
Thank you to our Light of Hope sponsors:  Children's Healthcare of Atlanta-Forsyth and Sawnee Electric
To view the special video highlighting the 2018 Light of Hope recipients, click on the YouTube video below or go to the following YouTube link: https://youtu.be/f4AVRMX4nZk