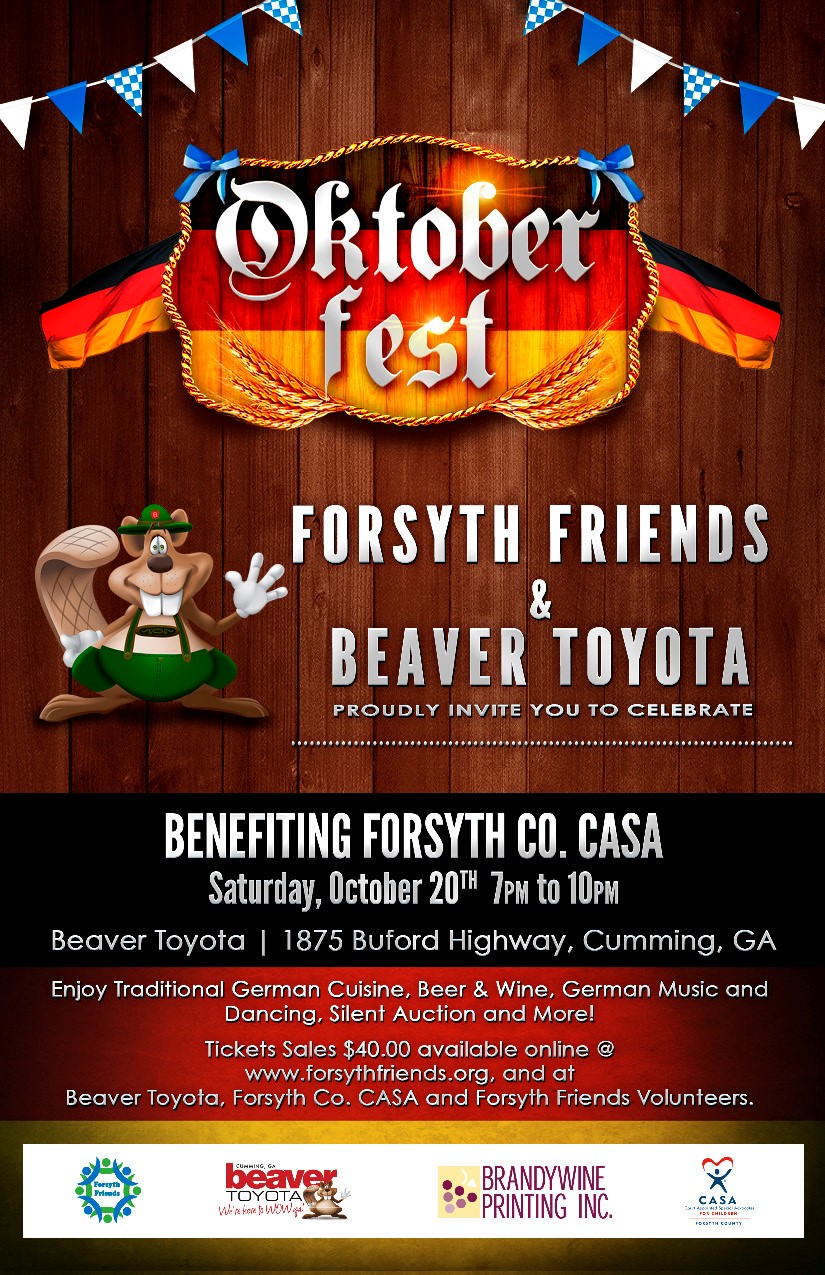 CASA hosts various events throughout the year such as the CASA Superhero Run and Light of Hope.
THIS SATURDAY, OCTOBER 20th is OKTOBERFEST!
Forsyth Friends and Beaver Toyota are graciously hosting an upcoming event with all proceeds to our CASA program! Please join us for the OKTOBERFEST on Saturday, October 20th at 7:00 p.m. at Beaver Toyota. Tickets are $40 and include German food, drink and music! It will DEFINITELY be a fun time! For more information and to buy tickets please go to forsythfriends.org.
Thank you to Forsyth Friends and Beaver Toyota for their generosity to CASA through the OKTOBERFEST.
Click HERE to see more about our upcoming CASA events!